News Archive: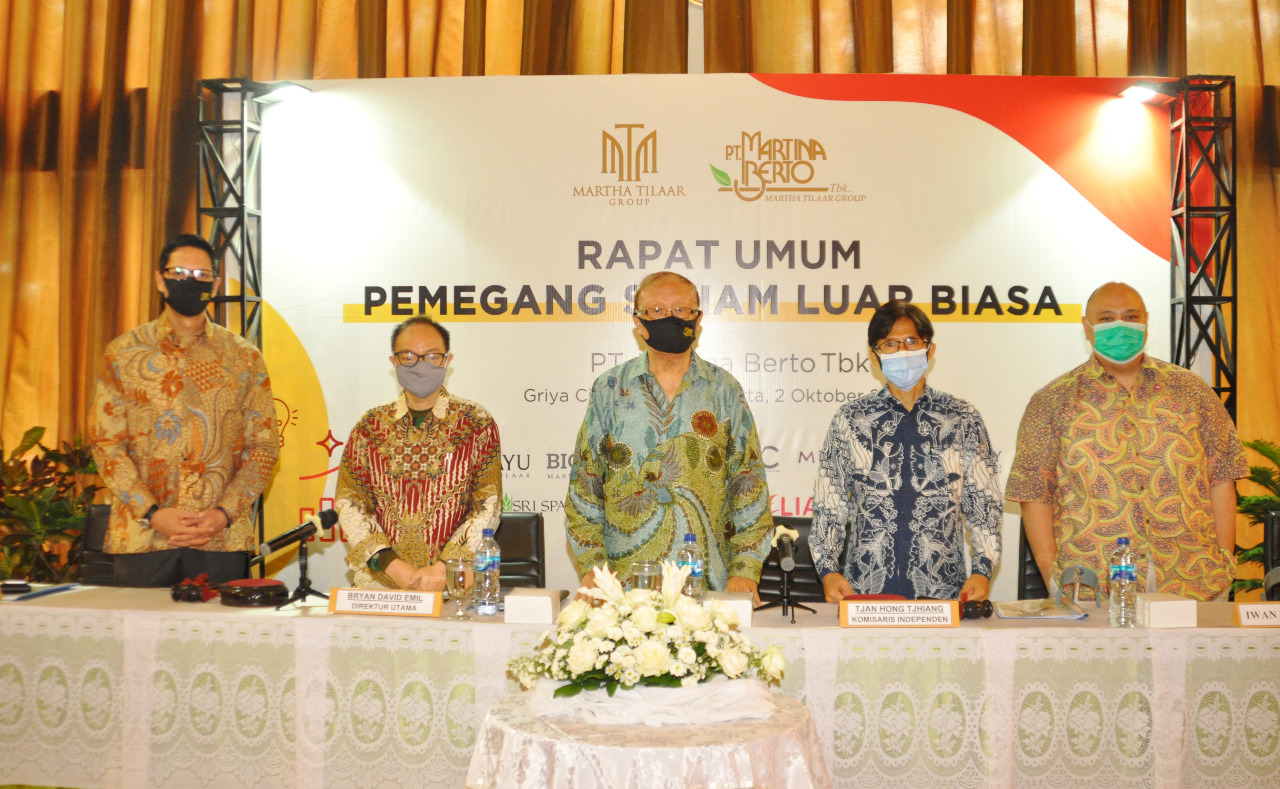 13 October 2020
To Announce the Changes of Management Structure, PT Martina Berto Tbk Held the EGMS
On Friday (10/2), PT Martina Berto Tbk has held the Extraordinary General Meeting of Shareholders (EGMN). Held at Griya Cipta Wanita of PT Martina Berto Tbk ...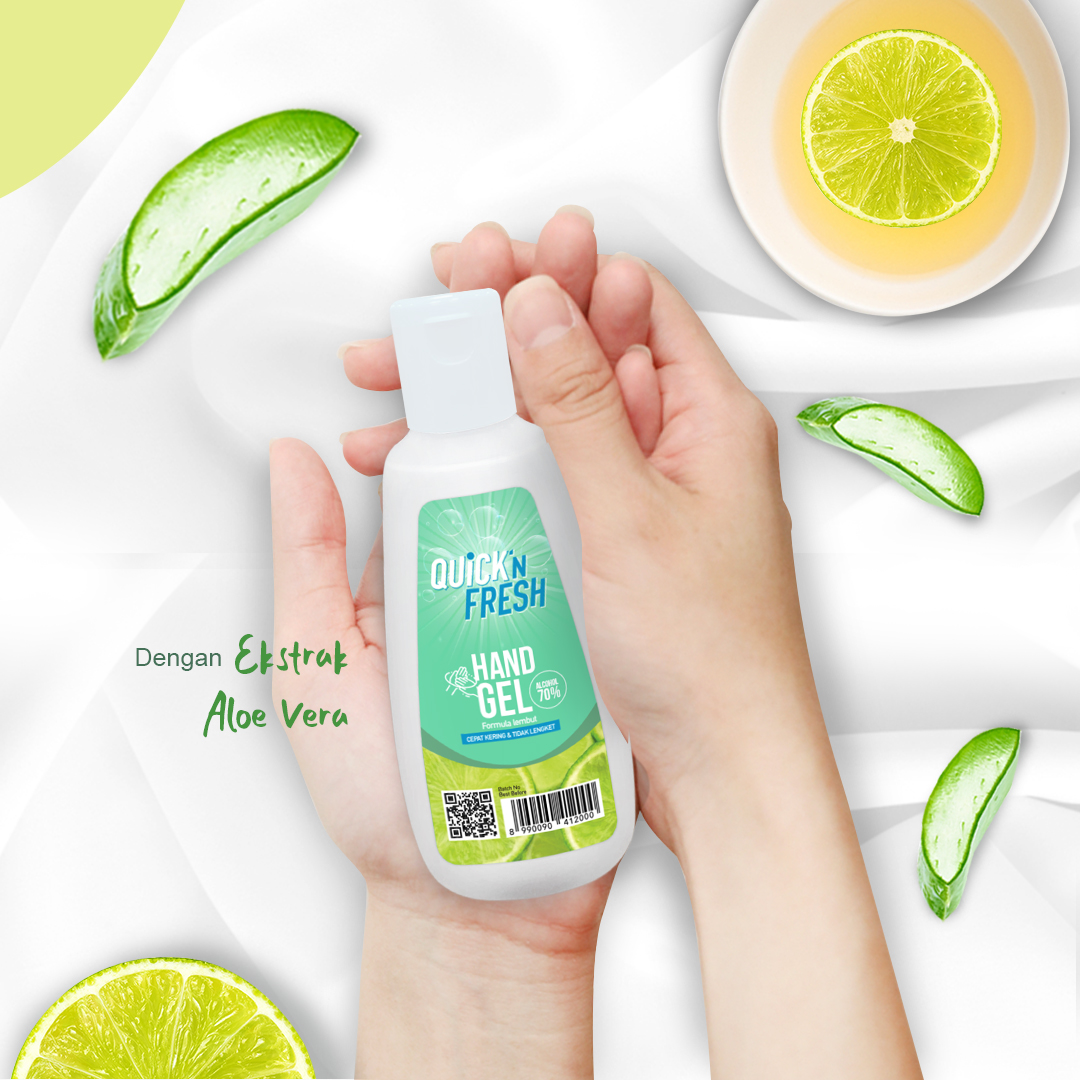 21 July 2020
To Fulfill Customer's Needs, PT Martina Berto Tbk to Quick 'N Fresh Hand Gel
In the middle of Covid-19 issue, hand sanitizer becomes one of the items that always brought by everyone. Whenever people do their routine outside, they wil ...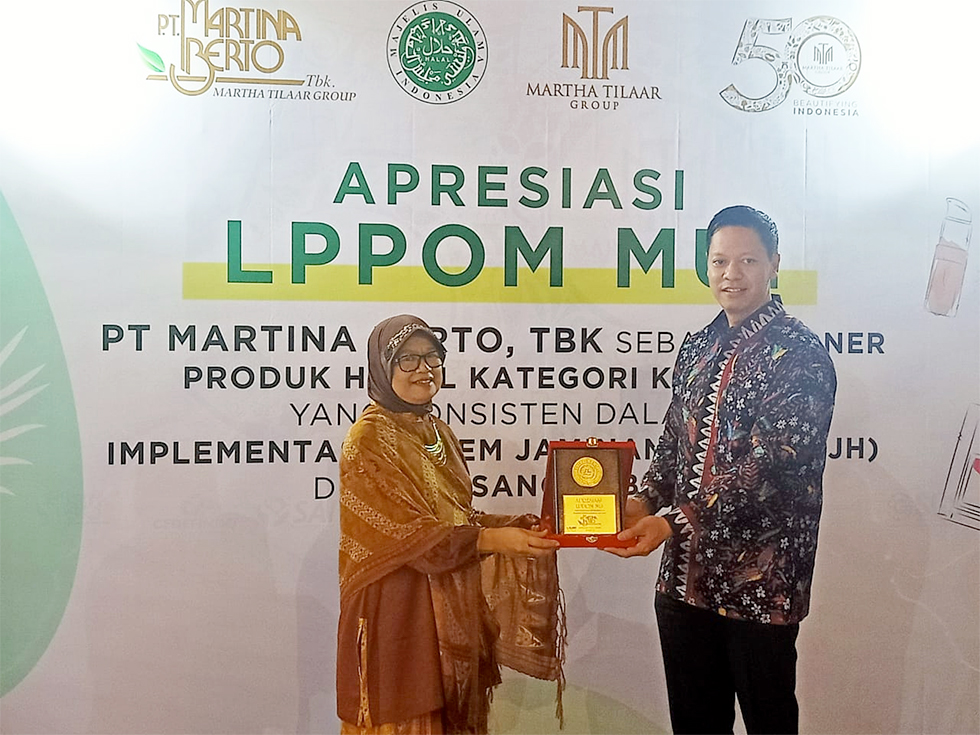 21 July 2020
LPPOM MUI Gives Appreciation to PT Martina Berto Tbk as the Pioneer of Halal Beauty Product
To appreciate the commitment of a company to always implements Halal Guarantee System, the Indonesian Food and Drug Authority (FDA) MUI is giving an appreci ...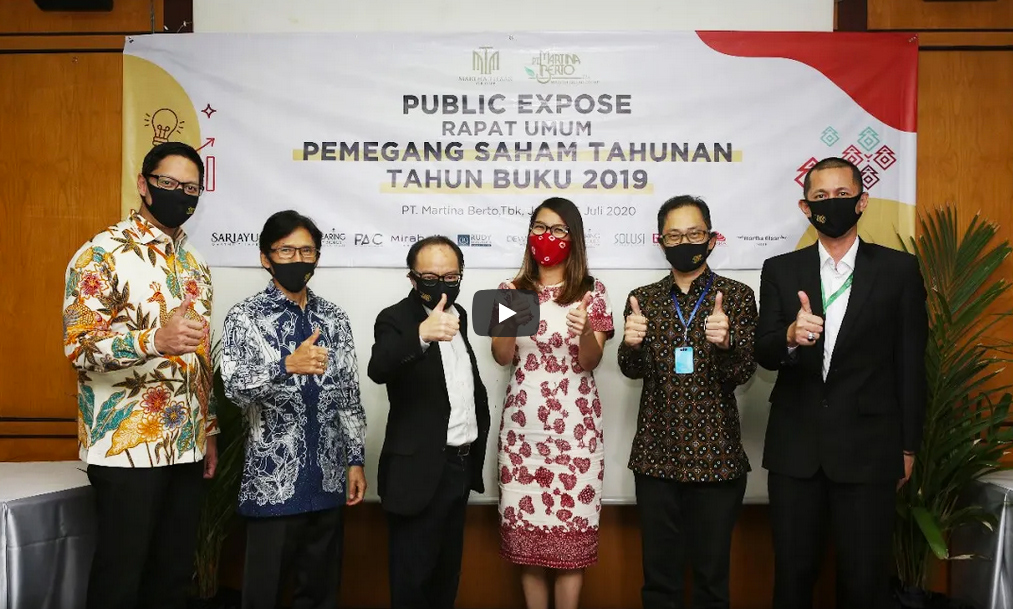 09 July 2020
Public Expose PT Martina Berto Tbk
Public Expose PT Martina Berto Tbk ...




09 July 2020
PEMBERITAHUAN RINGKASAN RISALAH RAPAT UMUM PEMEGANG SAHAM ("RUPS")
("Perseroan")Berkedudukan di JakartaPEMBERITAHUAN RINGKASAN RISALAHRAPAT UMUM PEMEGANG SAHAM ("RUPS")Direksi Perseroan dengan ini memberitahukan bahwa:   Rapat Umum Pemegang Saham Tahunan Perseroan y ...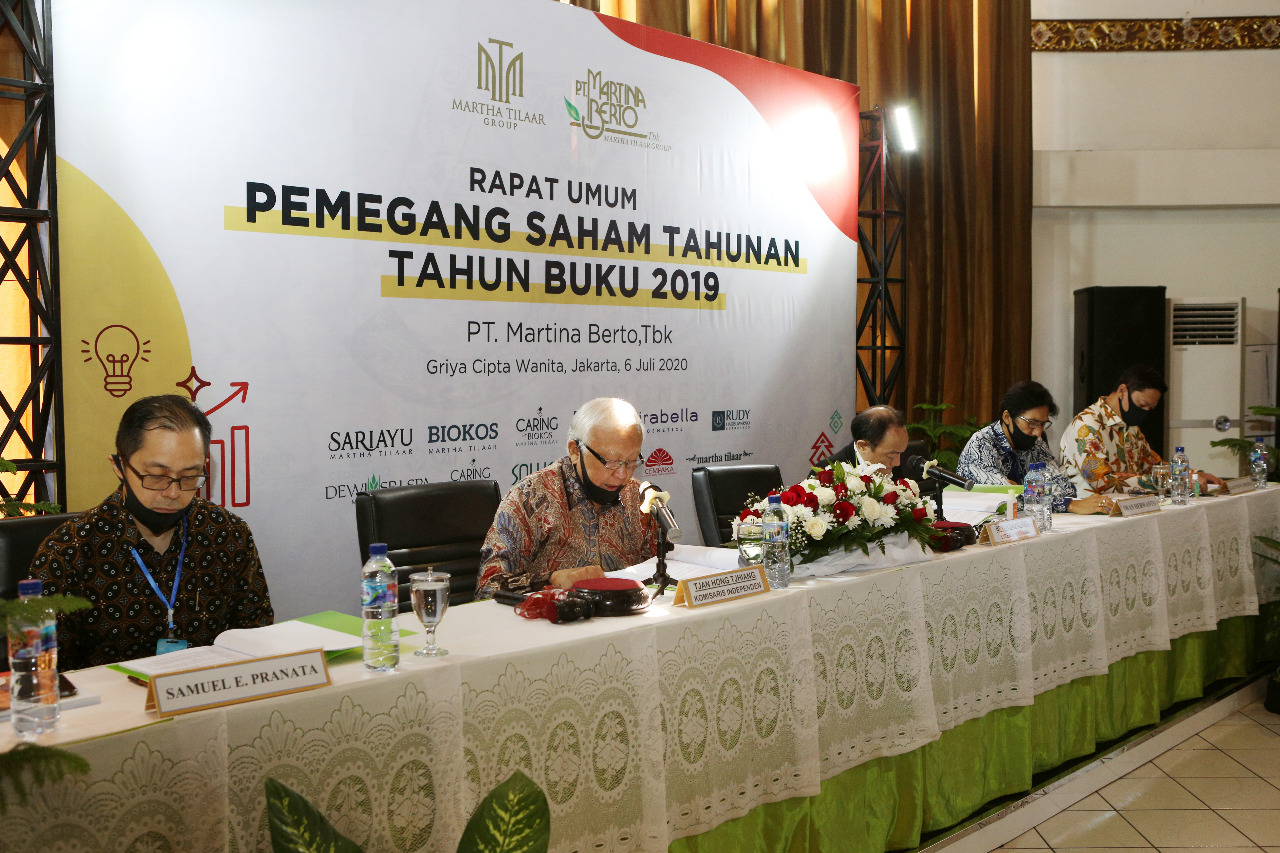 08 July 2020
Product Development and Innovation, the Keys for MBTO to Survive the Pandemic
Throughout 2019, PT Martina Berto Tbk keeps doing the business transformation so they can always be more efficient in ov ...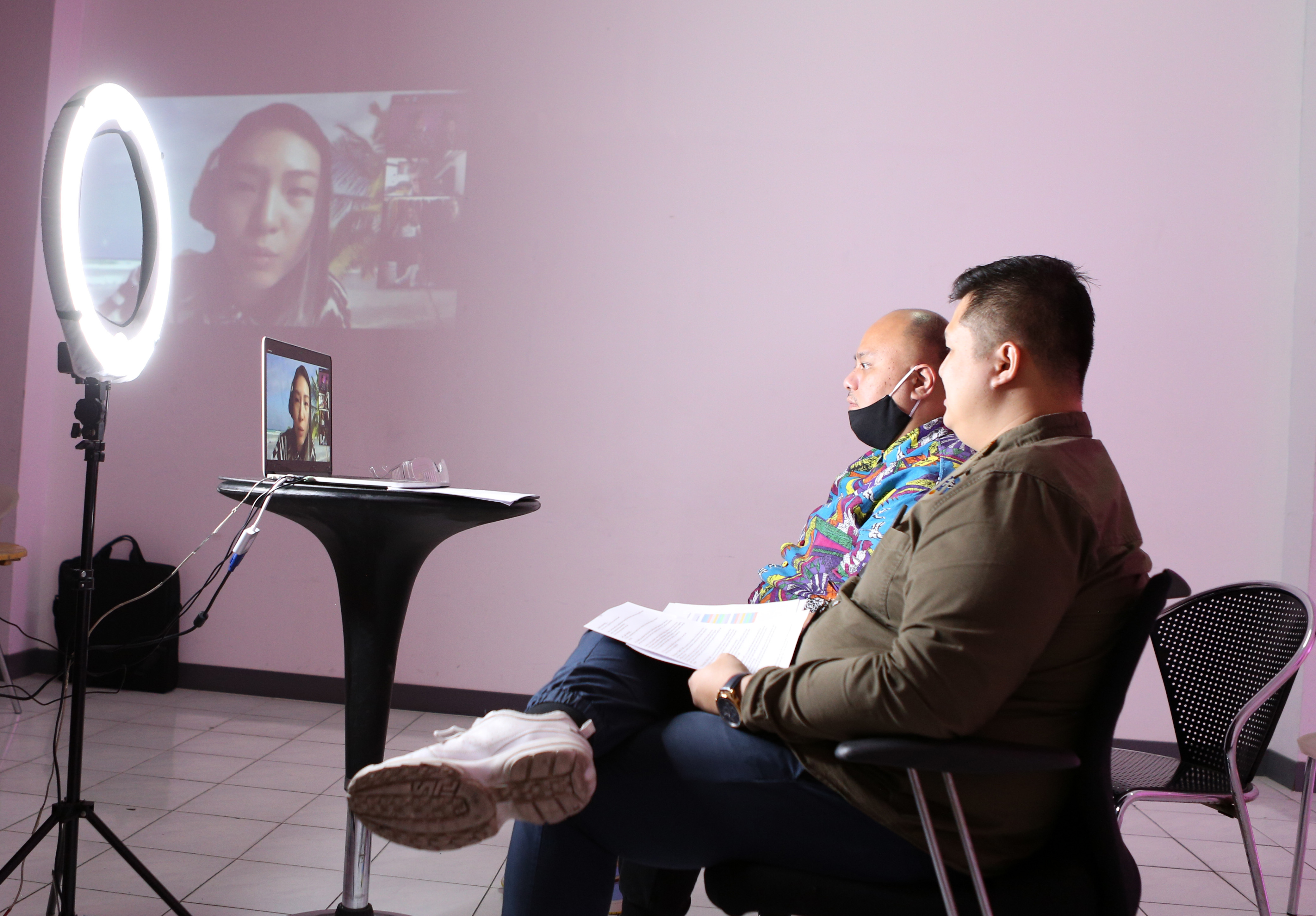 22 June 2020
Martha Tilaar Foundation Represents Indonesia to Present World Color Trend
Through Martha Tilaar Innovation Centre (MTIC), Martha Tilaar Foundation has become a member of Intercolor since 2019. T ...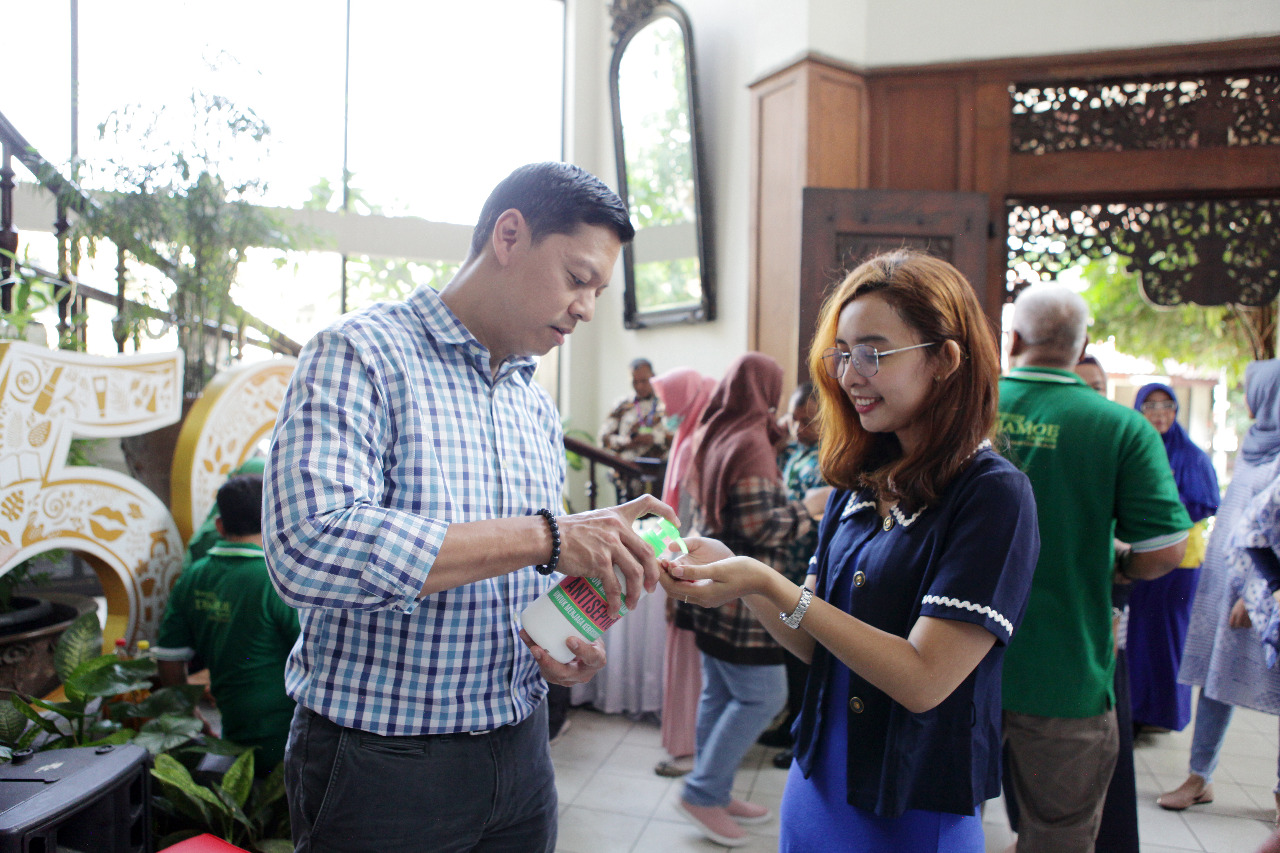 10 March 2020
Covid-19 Prevention, Martha Tilaar Group Gives Hand Sanitizer for Employees
The Covid-19 outbreaks around the world including Indonesia is undeniably have made all the elements in the society feel ...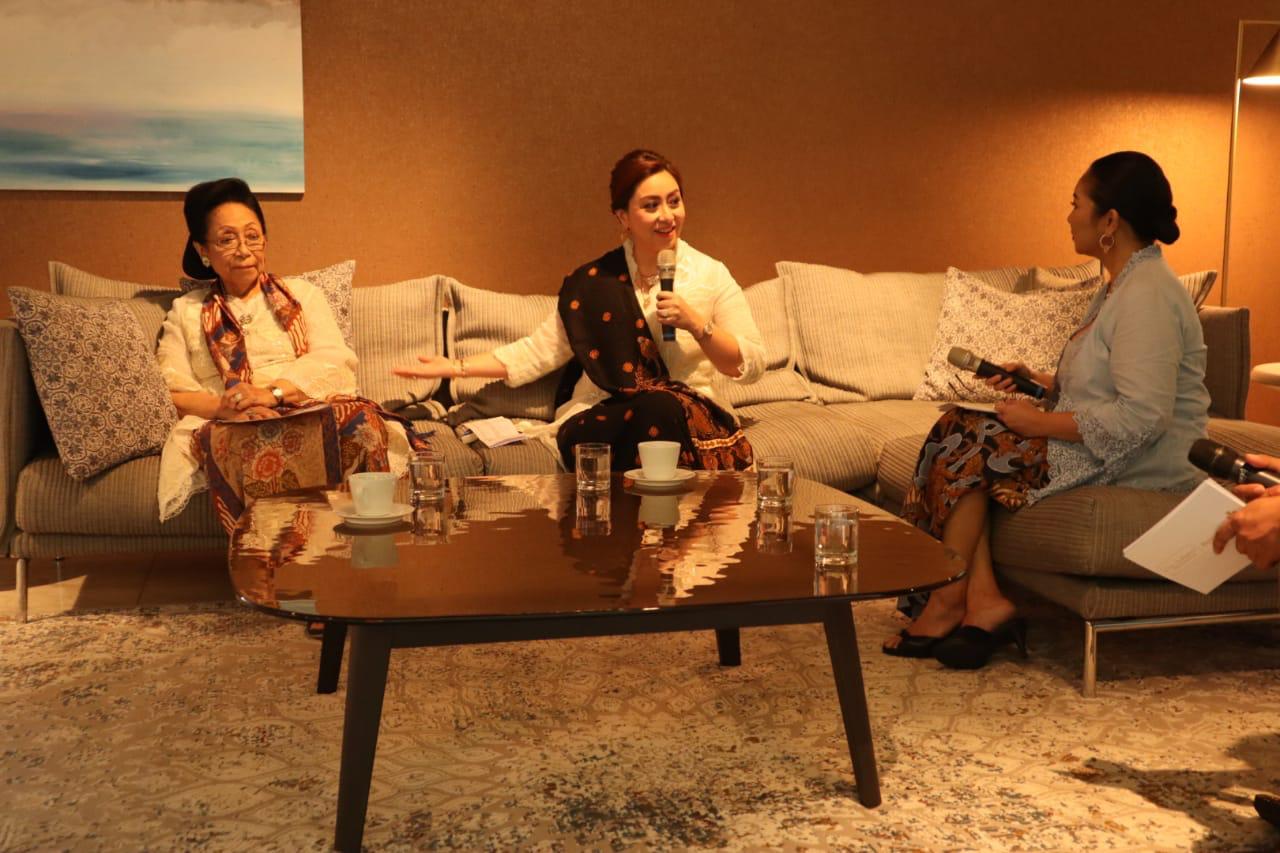 06 March 2020
Martha Tilaar Group, a Business Legacy that Always Stands for Women Empowerment
Last Thursday (5/03), Era Soekamto Indonesia with Permata Bank Priority held Mindful Living and Legacy di Vastu Home, Jakarta. Moderated by Era Soekamto her ...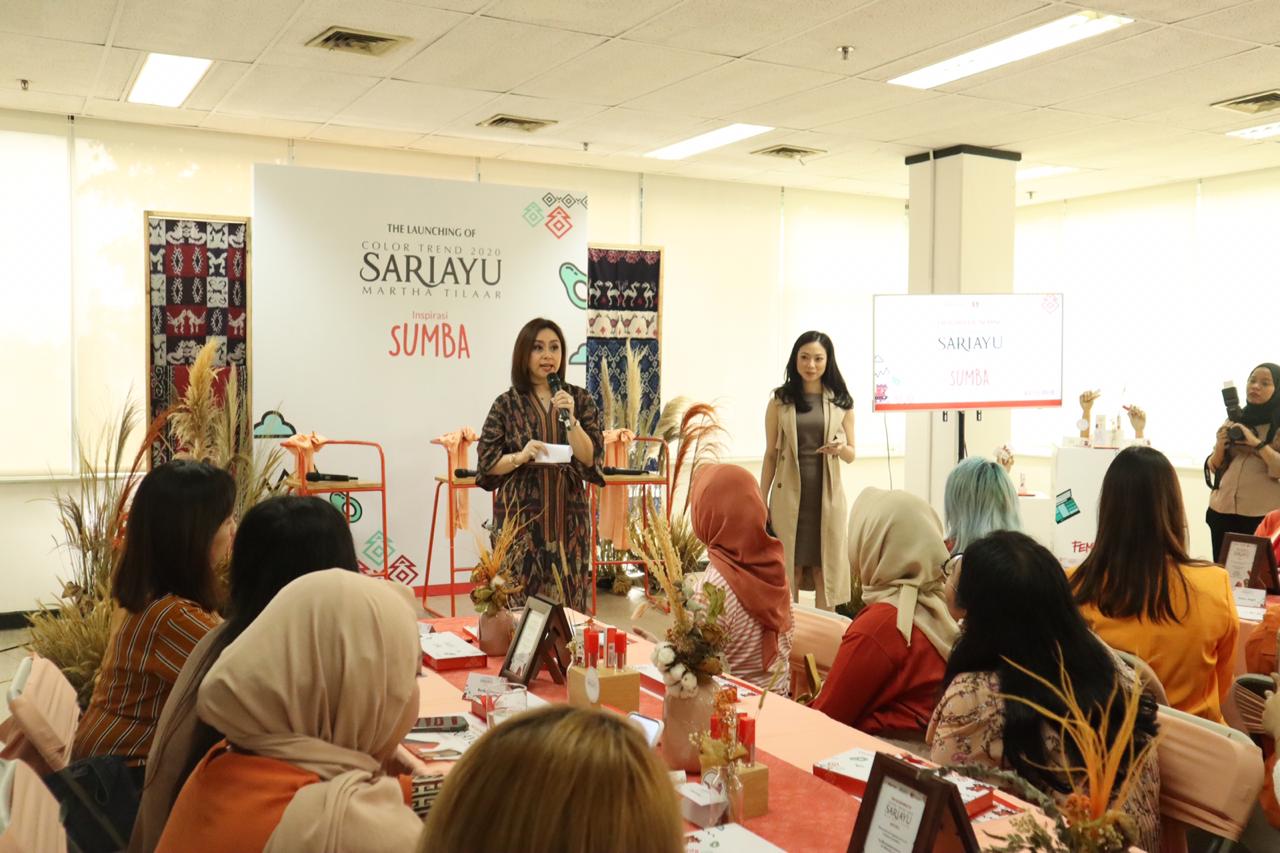 02 March 2020
Sariayu to Launch Color Trend 2020 Inspirasi Sumba
Every year, Sariayu Martha Tilaar is releasing its collectible color trend series with different inspiration theme. This year, Sariayu Color Trend gets insp ...