Touch of PAC in Rinaldy A. Yunardi's Runway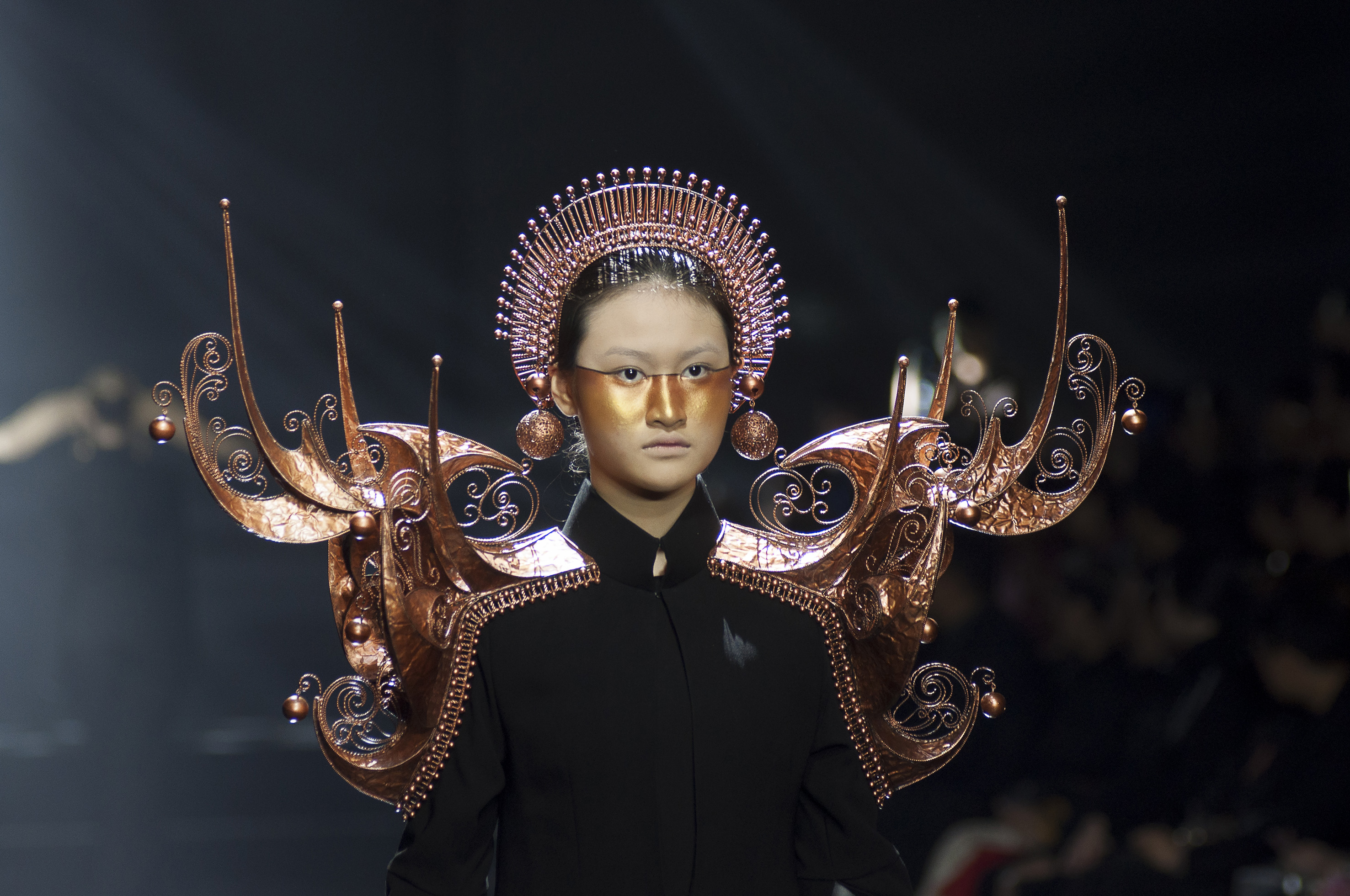 As closing event at Jakarta Fashion and Food Festival (JFFF) 2019 that conducted at Summarecon KelapaGading, Jakarta, JFFF Fashion Icon Awards has successfully held at Ballroom Harris Hotel & Conventions Kelapa Gading last night (21/08). Every year, JFFF Fashion Icon will be given to three creative designers who contribute to Indonesia fashion. This year, three fashion designers who received this award are Rahardian Yamin for Lifestyle Fashion Achievement category, Panca Makmun for Fashion Industry and Support, and Adian Gan for Fashion Designer category.

Something special about JFFF Fashion Icon 2019, because it presents Rinaldy A. Yunardi runway show. Rinaldy, who known for his magnificent work, presented 35 stunning collections that consists of 34 head pieces that inspired by Indonesia culture and one hero piece called "Ibu Pertiwi". Some Indonesian stars such as Memes, Adi MS, Andien and Melly Goeslaw and fashion enthusiasts from Anaz Siantar, Rangga Moela, Andy Yanata, and Tities Sapoetro were listed as VIP guests of the show.

This accessory show looks more dramatic and impressive because of the lighting and live music instrument by violist that involved. Last but not least, touch of PAC Martha Tilaar and Puspita Martha team as the official makeup partner also give perfection to all models looks. Bold, edgy, inspiring, and dramatic, Rinaldy has never failed to mesmerized fashion people.

http://www.marthatilaargroup.com/detail/en/471/touch-of-pac-in-rinaldy-a.-yunardi%E2%80%99s-runway

Other News:
Local Wisdom Go Global
To be one of the world's leading companies in cosmetics and spa industry with natural nuances and eastern values through product innovation and modern technology to optimize added value to stakeholders

Short Term Objective
To be Top 3 in Indonesian cosmetics and spa industry
Medium Term Objective
To be one of Asia Pacific players in cosmetics and spa industry